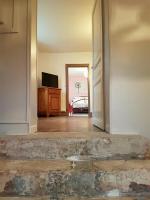 Whatever the purpose of your stay in our cottage house; you'll find here all you need for a rest; or to work peacefully in a quiet place.
We will be happy to welcome you and will be happy to help you have the best stay ever in our nice region of Champagne.
address of the house
3 Impasse des Grives
10110 MERREY SUR ARCE
The house is the last one of the dead end; you'll be able to park your car on the private parking in the garden.
Impasse des Grives is just at the oposite of the 'only' phone booth.
to contact us; you can leave a message by e-mail (clic on 'message')
or you can phone us (english spoken) :
Maud 06.33.30.77.88